3cm Slip on Collar | Soft Padded & Reflective - Metal Grey v2.0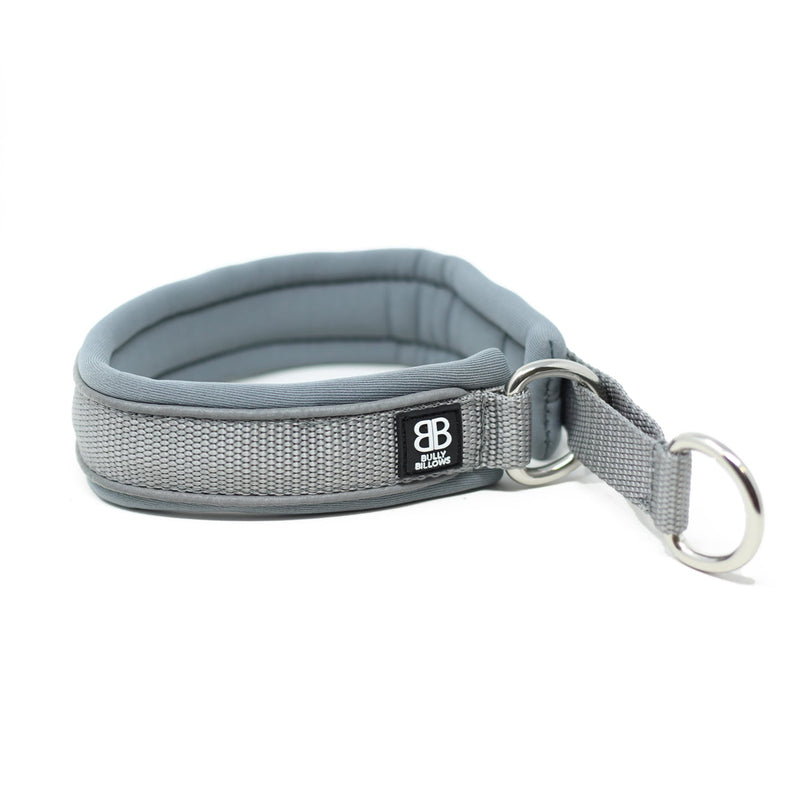 3cm Slip on Collar | Soft Padded & Reflective - Metal Grey v2.0
Express shipping
30 day returns
6 Month guarantee
Match with a popular paired lead
As this item is an end of sale/reduced to clear, we do not accept refunds, if you return you will receive an eGift card for the value of the product to use as in-store credit.
With the Foam and Neoprene thick padding, the overhang of the materials on this product may increase the width from 3cm to 3.4-3.8cm.
Suffering from sensitive skin? This collar consists of 3 internal layers: Nylon, Foam & Neoprene. Experience a much more comfortable and pleasant collar experience for your dog.

Reinventing the martingale styled collar. This slip on collar is perfect for puppies, small breeds and growing dogs.

We don't believe in collars that choke your dog when your dog pulls, this is why we have adding specific stitching lines where it will be not only safe and comfortable for your dog, but effective. Thousands of people have experienced a much more pleasant walking experience only after the first walk with this type of collar.
Made with two Stainless Steel D Loops, the larger is slipped over your dog's neck, while the lead is clipped to the smaller. When your dog pulls, the tension pulls the small loop taut, which tightens the larger loop on the neck. This collar also comes with two reflective strips to ensure safer and visible night walks.
Please note: We recommend taking your dogs head size into consideration before choosing a size as this collar slips over the head. For a larger head, the next size up may be suitable.
We offer delivery options to every single country in the world. We only used trusted couriers for domestic and international shipments.
Spend £99 or over for Free UK Standard Shipping
30 day returns on all orders that have not been customised.
60 day returns on all international orders.
Revolutionary products that every dog owner is talking about. You in?
Some questions that may help you below.