5cm Combat® Collar | With Handle & Rated Clip - Turquoise v2.0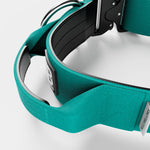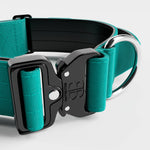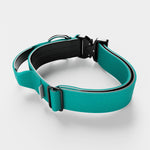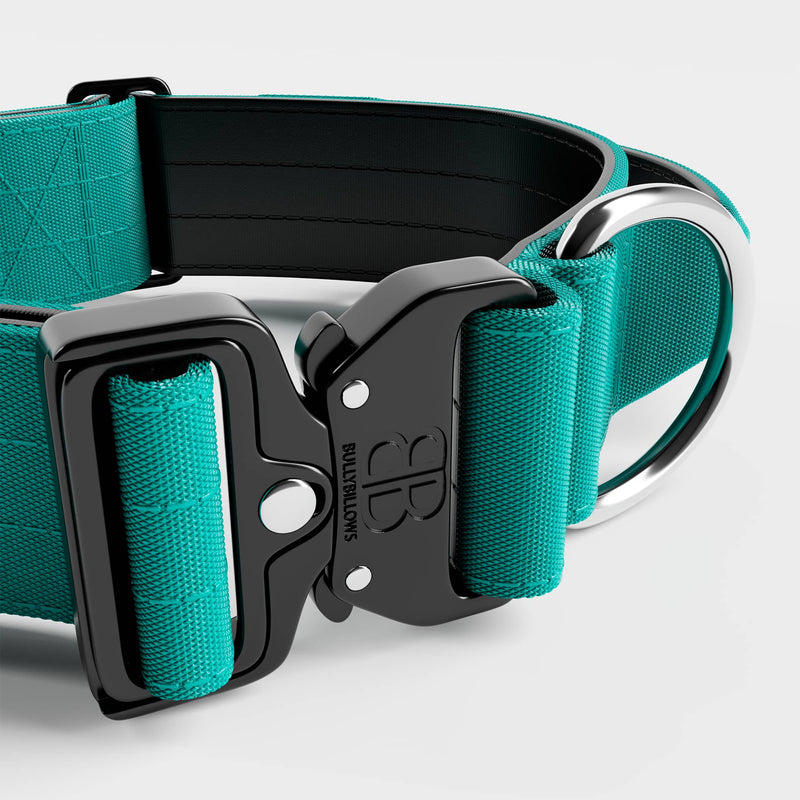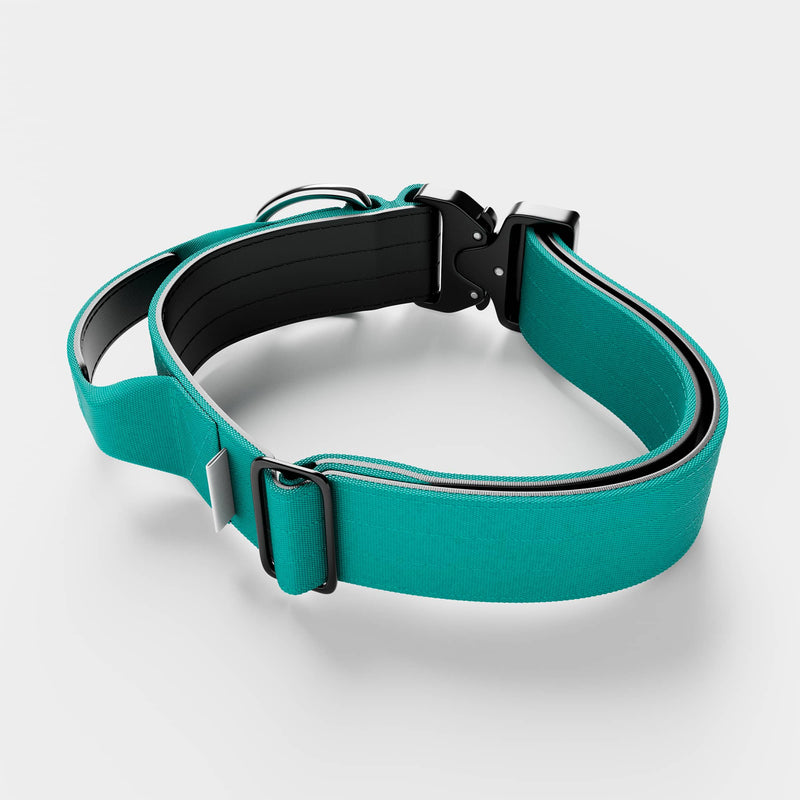 5cm Combat® Collar | With Handle & Rated Clip - Turquoise v2.0
Express shipping
30 day returns
6 Month guarantee
Match with a popular paired lead
Approved by world renowned Protection Dogs Worldwide.
The original BullyBillows 5cm Combat Collar is the first collar of it's kind to be curated in the world. This collar is equipped with triple-stitched nylon, a secure 6mm width Stainless Steel D Loop and a specially crafted bespoke clip for quick release and lock.

Our clips have been through an extensive pressure testing phase which will give you peace of mind when walking your furry friend. The clip must be opened by pressing both levers on each side at the same time to eradicate the clip opening when not intended to (for added security).
For ultimate control and peace of mind, we have also included a double-stitched handle which is perfect in emergency situations. The internal layer of the collar is lined with Neoprene, which is odourless, water resistant and comfortable to worn all day to avoid your dogs fur being rubbed which can occur with other branded collars.

This collar can easily be adjusted in size simply by threading the nylon through the metal adjuster to extend or shorten the size.

This collar is suitable for daily use on any breed and used also used profoundly with professional dog handlers, police dogs, military and security dogs.
We offer delivery options to every single country in the world. We only used trusted couriers for domestic and international shipments.
Spend £99 or over for Free UK Standard Shipping
30 day returns on all orders that have not been customised.
60 day returns on all international orders.
Revolutionary products that every dog owner is talking about. You in?
Some questions that may help you below.