Hurricane Harness - Non Restrictive, With Handle, Adjustable & Reflective - All Breeds - Purple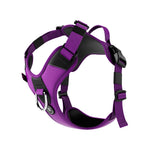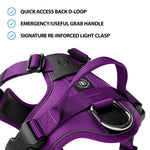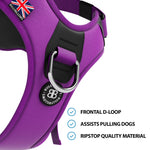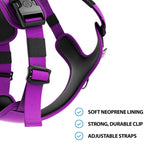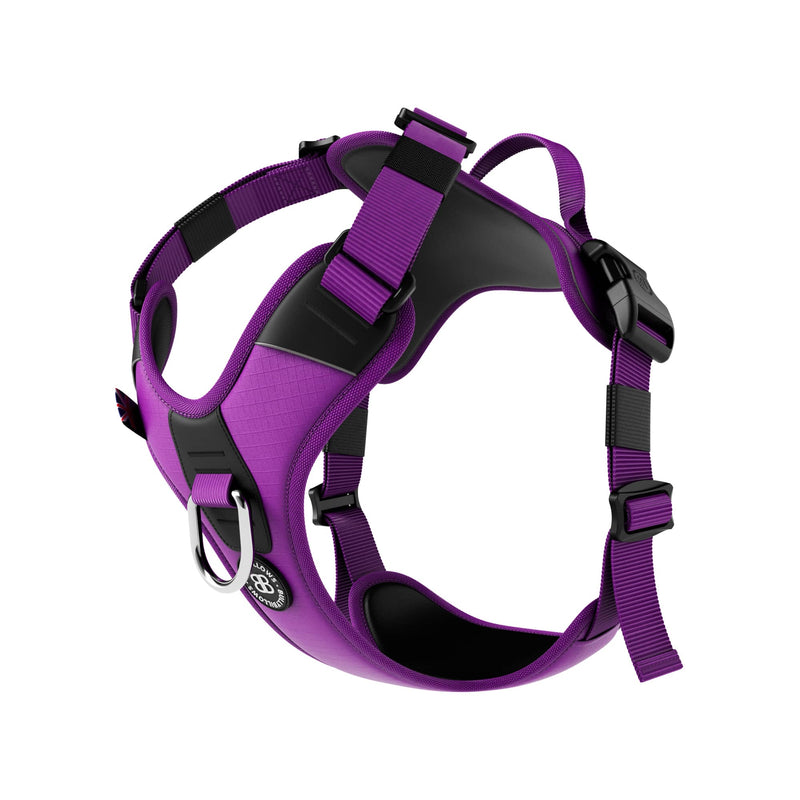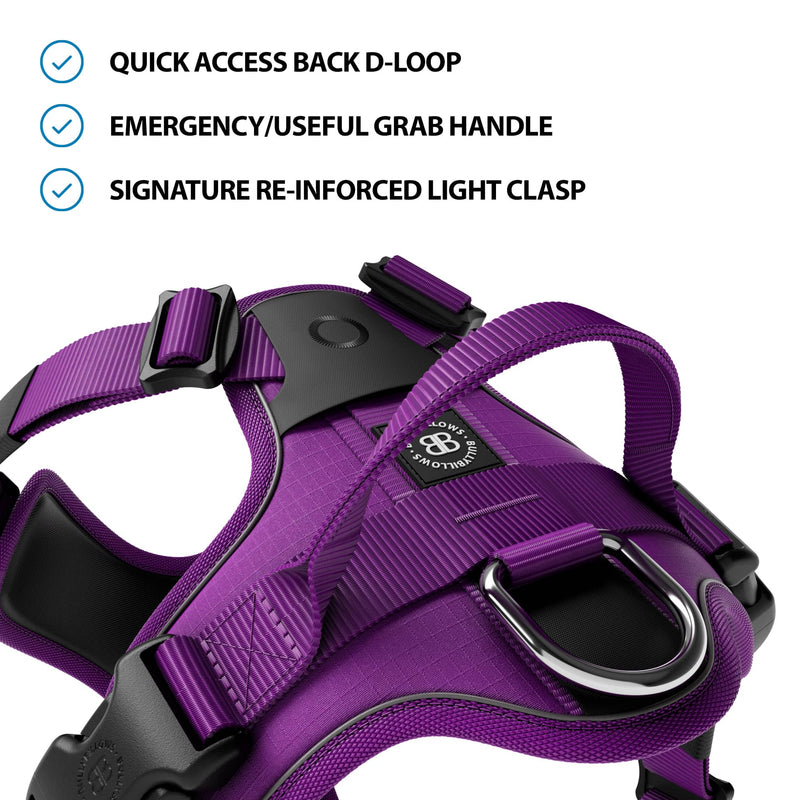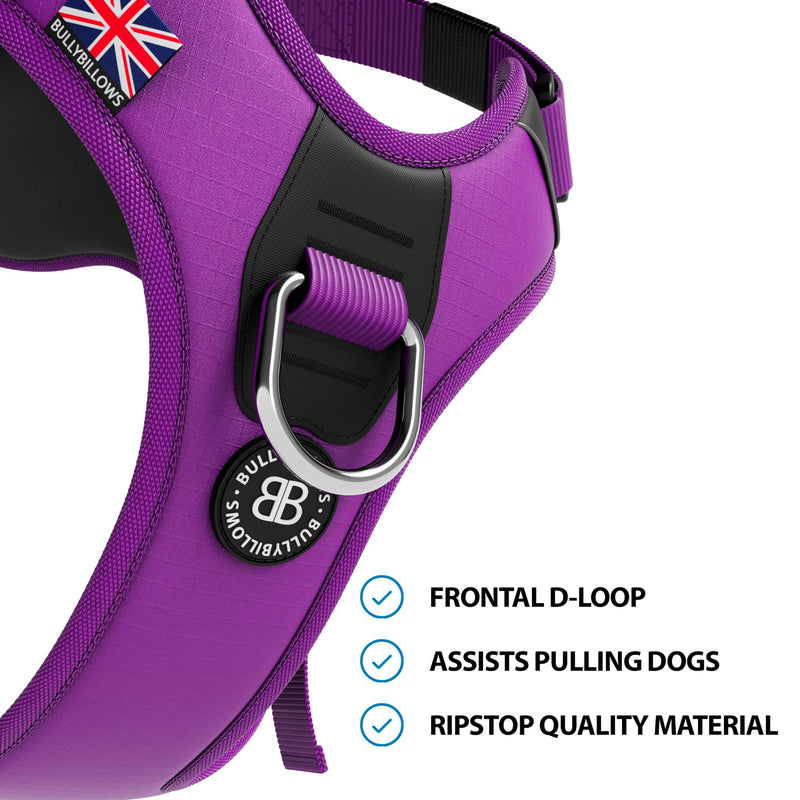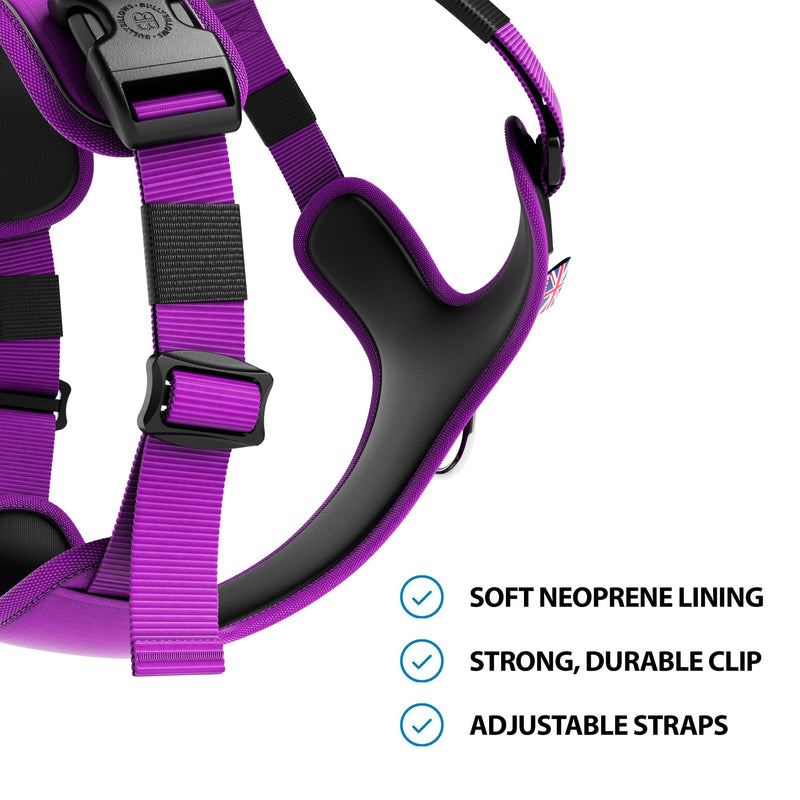 Hurricane Harness - Non Restrictive, With Handle, Adjustable & Reflective - All Breeds - Purple
Express shipping
30 day returns
6 Month guarantee
Helps Eliminate Pulling Dogs
Match with a popular paired lead
Experience unrivalled convenience and versatility with the BullyBillows Hurricane Harness.
Designed to be your go-to everyday harness, the Hurricane Harness is tailored for dogs of all sizes, from XS to XL. Light as a feather, it ensures your furry companion stays comfy throughout the day.
Crafted to aid dogs in their pulling endeavors, it features a frontal D-Loop for added control. What sets it apart is the robust Ripstop material, making it more resistant to tears and rips, ensuring durability that lasts. Inside, a soft and odour-resistant neoprene lining pampers your pet.
But that's not all! Dive into our YouTube channel to discover the wealth of features that the Hurricane Harness brings to the table. Join the conversation - are you in?
• Effortless On and Off: With clips on both sides, harnessing your dog has never been easier or more convenient.
• Dual Attachment Points: Take control with confidence. Our harness offers two attachment points for leads, including a front attachment for mild anti-pull assistance.
• Ultimate Control: A rear handle provides enhanced control, allowing you to guide your dog effortlessly. It's not just for control; it's your aid in navigating obstacles and ensuring safety in emergencies.
• Built to Last: Crafted from robust materials with Hypalon reinforcement in high-stress areas, the Hurricane Harness is designed for durability.
• Weatherproof Design: Featuring a closed-cell base, it repels water, ensuring your dog stays dry and comfortable.
• High Visibility: Stay safe during nighttime walks with 3M™️ reflective strips, providing visibility in the dark.

• Stainless Steel Hardware: Your dog's safety is paramount. Rest assured, all hardware is made of stainless steel, the strongest metal, guaranteeing rust-free reliability.
Elevate your dog's walking experience with the BullyBillows Hurricane Harness - where functionality meets style.
We offer delivery options to every single country in the world. We only used trusted couriers for domestic and international shipments.
Spend £99 or over for Free UK Standard Shipping
30 day returns on all orders that have not been customised.
60 day returns on all international orders.
Revolutionary products that every dog owner is talking about. You in?
Some questions that may help you below.