Luxury BullyBillows Dog & Human Blanket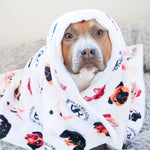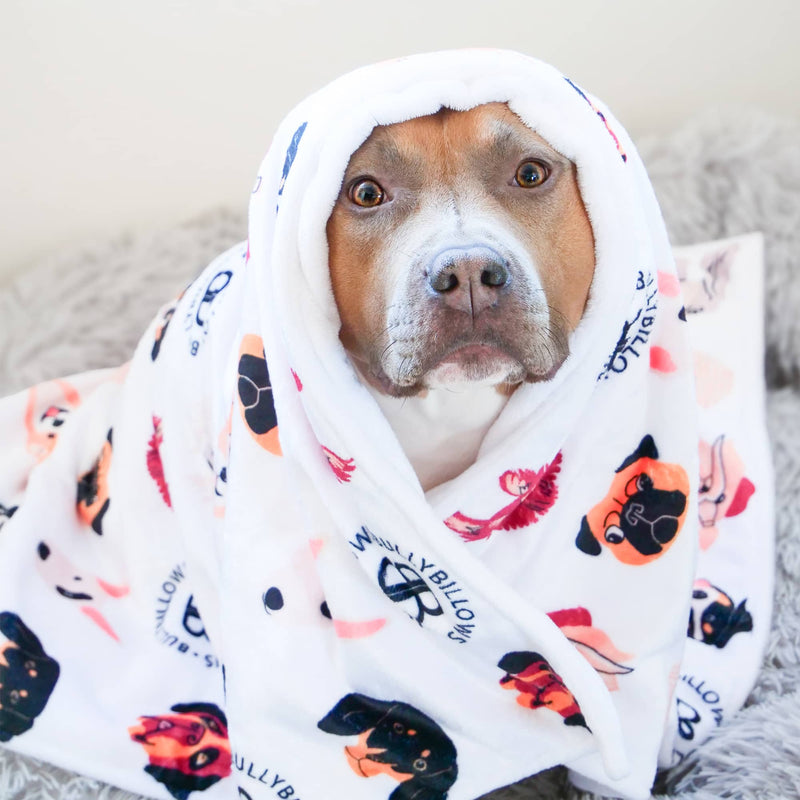 Luxury BullyBillows Dog & Human Blanket
Express shipping
30 day returns
6 Month guarantee
Calming pet blanket for both dogs and owner. Made from 100% polyester (50% Flannel, 50% Cashmere). It does not irritate skin or fur and can be used for relaxing, sleeping, or even calming your pet.

Fun fact about blankets that carry a little bit of weight. Weighted dog blankets can help improve your pup's emotional well-being when they feel scared or anxious. The gentle pressure provided by the weight of the blanket can help provide a calming effect that may help alleviate anxiety and stress in dogs, similar to how weighted blankets can help people.
Two sizes available for you or your furry friend. Size small is 1m x 1m and the large size is 1.5m x 1.5m.
Wash on a mild temperature and allow to dry naturally by air drying the blanket.
We offer delivery options to every single country in the world. We only used trusted couriers for domestic and international shipments.
Spend £99 or over for Free UK Standard Shipping
30 day returns on all orders that have not been customised.
60 day returns on all international orders.
Revolutionary products that every dog owner is talking about. You in?
Some questions that may help you below.